Laundry Service in Munirka

At Unique Laundry, we take pride in providing top-notch laundry and dry cleaning services in the heart of Munirka. With a commitment to quality, convenience, and care, we're your go-to destination for all your garment cleaning needs. Discover how we're redefining the experience of laundry service in Munirka.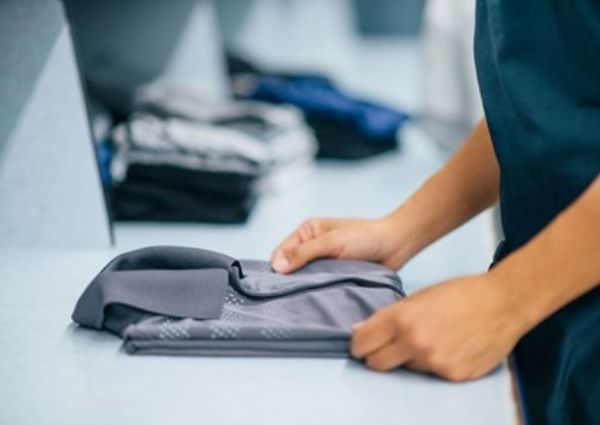 Why Choose Unique Laundry
1. Unmatched Expertise: With years of experience in the industry, our team boasts the expertise to handle various fabrics, stains, and garments. Your clothes are in capable hands.
2. State-of-the-Art Equipment: We invest in advanced laundry and dry cleaning equipment, ensuring thorough cleaning, gentle care, and efficient processing of your garments.
3. Personalized Approach: Every garment is unique, and so is our approach. We pay attention to care labels and any special instructions you provide, ensuring each item receives the appropriate treatment.
4. Eco-Friendly Practices: We're committed to the environment. Our eco-friendly cleaning solutions and processes minimize our carbon footprint, allowing you to choose responsibly cleaned garments.
5. Convenience at Your Doorstep: Our pickup and delivery service makes laundry day hassle-free. Schedule a pickup, and we'll handle the rest, so you can enjoy clean clothes without leaving your home.
How It Works
At Unique Laundry, we understand the value of your time and the importance of impeccable clothing. That's why we've crafted a laundry service that not only meets but exceeds your expectations. Discover how our seamless process works to bring convenience, quality, and freshness to your doorstep in South Delhi:
1. Schedule a Pickup
Your laundry journey begins with a simple step: scheduling a pickup. Visit our website or give us a call to select a convenient time for us to collect your laundry from your location in South Delhi. Whether you're in Munirka, Vasant Kunj, Saket, Greater Kailash, Panchsheel Enclave, or nearby areas, our team is ready to accommodate your schedule.
2. Expert Handling
Once you've scheduled your pickup, our team of skilled professional's swings into action. We treat each garment with utmost care, recognizing the unique requirements of different fabrics, stains, and special care instructions.
3. Thorough Cleaning
With the care your garments deserve, we proceed to our state-of-the-art facility where the magic happens. Our advanced laundry service in Munirka equipment, coupled with eco-friendly detergents, ensure a thorough and effective cleaning process. Stains are lifted, dirt is banished, and your clothes regain their freshness.
4. Quality Inspection
After the cleaning process, each garment undergoes a meticulous quality inspection. We pay attention to every detail – from cleanliness to proper folding – to ensure that your clothes are returned to you in impeccable condition.
5. Convenient Delivery
Once your garments have passed our quality check, it's time to bring them back to you. Our delivery process is designed for your convenience. We'll return your freshly laundered and carefully inspected clothes to your doorstep in South Delhi at a time that suits you.
Experience the Unique Laundry Difference
At Unique Laundry, we're more than just a laundry service; we're a commitment to quality, convenience, and personalized care. Experience laundry care like never before in Munirka. Say goodbye to laundry-related stress and hello to fresh, clean, and perfectly maintained garments. Schedule your pick up today and discover the difference of our exceptional laundry service in Munirka.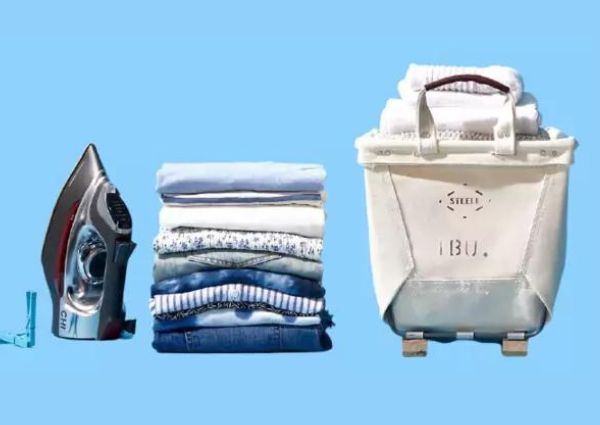 Q1: What areas do you cover for your laundry service in Munirka?
Our laundry service covers Munirka and its surrounding neighbourhoods to provide convenient and quality care for your garments.
How can I schedule a pickup for my laundry in Munirka?
Scheduling a pickup is simple. You can either visit our website and use our online booking system or give us a call to arrange a pickup at a time that suits you.
What types of garments do you clean in Munirka?
We clean a wide range of garments, from every day wear like clothes, to delicate fabrics, formal wear, and special garments. We also offer services for household items such as curtains and bedding.
Q4: Is there a minimum order requirement for pickup in Munirka?
We don't have a specific minimum order requirement for pickups in Munirka. Whether you have a few items or a larger load, we're here to assist you.
Q5: How long does the laundry process take in Munirka?
The turnaround time for our laundry service in Munirka can vary based on the volume of garments and the specific services requested. Generally, your cleaned garments will be delivered back to you within [insert turnaround time].
How do you ensure the quality of cleaning in Munirka?
We have a rigorous quality control process that includes thorough inspection and attention to detail. Our experienced professionals use advanced equipment and eco-friendly detergents to ensure your garments receive the best care.
Q7: Can you handle special garments or fabrics in Munirka?
Absolutely, Our team in Munirka is skilled in handling special garments like wedding gowns, delicate fabrics, and more. We take care to follow care instructions and provide personalized care.
Do you offer pickup and delivery services in Munirka?
Yes, we offer convenient pickup and delivery services in Munirka. Schedule a pickup, and we'll collect your laundry. Once cleaned, we'll deliver it back to your doorstep.
Is your laundry service in Munirka environmentally friendly?
Yes, we're committed to eco-friendly practices. We use eco-friendly detergents and follow responsible cleaning methods to minimize our impact on the environment.
How can I get in touch with customer support for questions about laundry service in Munirka?
You can reach our customer support team in Munirka through 98734 50429. We're here to assist you with any inquiries you may have about our laundry services.