Welcome to Unique Laundry, where we redefine laundry care in Saket. Say farewell to mundane laundry chores and embrace a seamless, quality-driven experience. Let's delve into the world of convenience, expertise, and freshness with our laundry services in Saket.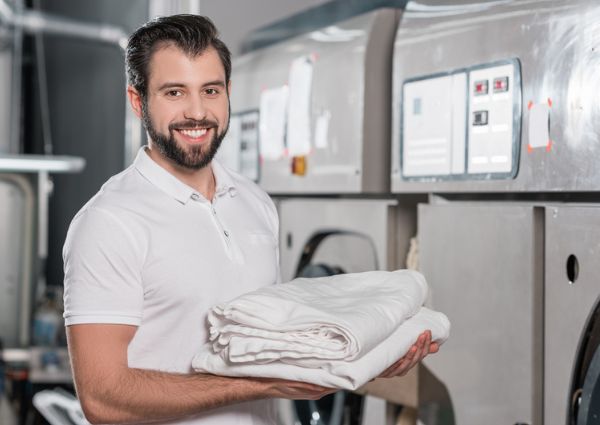 Why Choose Unique Laundry Services in Saket?

1. Exemplary Expertise: With years of industry experience, our team is well-versed in handling diverse fabrics, stains, and garments. Your clothing is entrusted to skilled professionals.
2. Cutting-Edge Technology: Equipped with state-of-the-art laundry services machinery, we ensure meticulous cleaning, gentle treatment, and efficient processing of your garments.
3. Tailored Approach: Recognizing that every garment is unique, we provide personalized care, catering to each item's specific care instructions and needs.
4. Eco-Friendly Focus: Our commitment extends beyond garments to the environment. We utilize eco-friendly cleaning solutions and methods, prioritizing sustainability.
5. Doorstep Convenience: Bid farewell to the hassle of visiting a laundromat. Our pickup and delivery service brings the convenience of laundry care to your doorstep in Saket.
Our Comprehensive Laundry Services in Saket

Laundry Care: From your everyday outfits to household linens, our comprehensive laundry solutions ensure impeccable cleanliness, renewed freshness, and lasting comfort.
Dry Cleaning: Delicate fabrics, formal attire, and cherished garments undergo our specialized dry cleaning process, preserving their quality and beauty.
Special Garment Care: Leather, suede, wedding attire – our experts handle unique garments with precision, extending their lifespan while maintaining their elegance.
Household Items: Beyond personal clothing, we offer expert laundry services for household items such as curtains and bedding, ensuring a well-rounded clean home.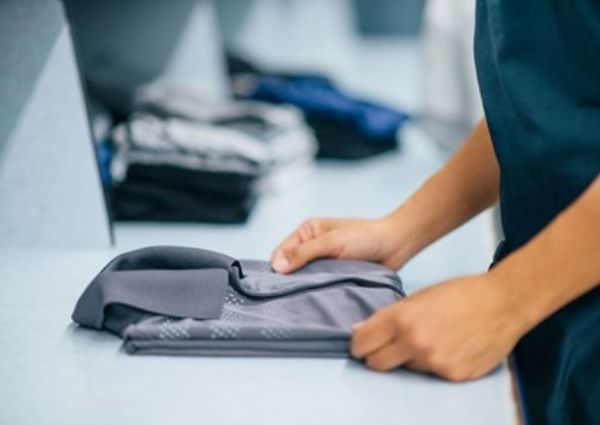 How Laundry Services in Saket Works

At Unique Laundry, we've crafted our process of laundry service in Saket that revolves around your convenience, ensuring top-quality care for your garments. Discover how our seamless process works to provide you with a hassle-free and refreshing laundry experience:
1. Schedule a Pickup
Your journey with our laundry services in Saket begins by scheduling a pickup. Whether you're at Select Citywalk or exploring the cultural attractions in Saket, we're here to cater to your schedule. Use our website or give us a call to select a convenient time for us to collect your laundry.
2. Expert Handling
After you've scheduled your pickup, our skilled team takes over. They treat each garment with care, acknowledging the unique care requirements of different fabrics, stains, and special care labels.
3. Thorough Cleaning
Once your garments are collected, they're transported to our advanced facility. Here, our state-of-the-art laundry and dry cleaning equipment, combined with eco-friendly detergents, ensure thorough cleaning. Stains disappear, odors vanish, and your clothes are revived.
4. Quality Inspection
After the cleaning process, each garment undergoes a rigorous quality inspection. We pay attention to every detail, ensuring that your clothes are returned to you in impeccable condition. From proper folding to finishing touches, we ensure perfection.
5. Convenient Delivery
Once our quality check is complete, it's time to bring your garments back to you. Our delivery process is designed for your convenience. We'll deliver your freshly laundered clothes to your doorstep in Saket at a time that suits your schedule.
Experience the Extraordinary Laundry Services in Saket
At Unique Laundry, laundry day transforms into an elevated experience in Saket. Whether you're enjoying the ambiance of Select Citywalk or embracing the tranquillity of the PVR Anupam Complex, our services complement your lifestyle. Reimagine laundry with us. Bid farewell to laundry hassles and embrace the luxury of freshly cleaned garments. Schedule your pick up today and embark on a journey of exceptional laundry Services in Saket.
What areas do you serve for laundry service in Saket?
We proudly offer our laundry services to various neighbourhoods' in Saket, ensuring residents near Select Citywalk and across the area can enjoy the convenience of our services
How can I schedule a pickup for my laundry in Saket?
Scheduling a pickup is easy. You can visit our website and use our online booking system or give us a call to arrange a pickup at a time that suits your convenience.
What types of garments do you clean in Saket?
We clean a wide range of garments, from everyday clothing to delicate fabrics, formal wear, and special garments. Additionally, we offer services for household items such as curtains and bedding
Is there a minimum order requirement for pickup in Saket?
There is no specific minimum order requirement for pickups in Saket. Whether you have a few items or a larger load, we're here to cater to your needs.
How do you ensure the quality of cleaning in Saket?
Quality is our top priority. Our experienced professionals of laundry services in Saket use advanced equipment and eco-friendly detergents to ensure thorough cleaning. Each garment undergoes a meticulous quality inspection before being returned to you